The Feast of St. Rosalie
I wrote this story about Rosalie, the second-youngest Stubbs child, after attending the Kenner Italian Heritage Festival and walking in the St. Rosalie Procession. Like most Catholic traditions in the New Orleans area, this procession has its roots in Sicily.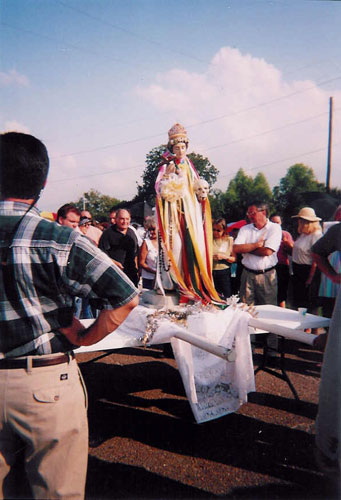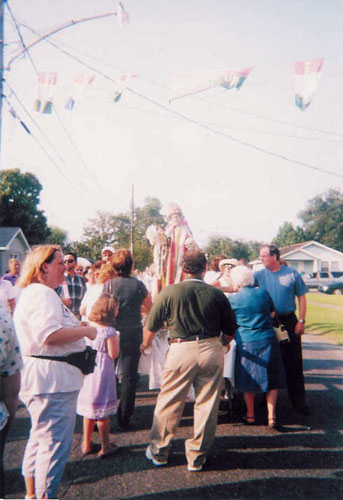 "Y'all can take this chance to venerate the statue of St. Rosalie if you like," the priest said through the loudspeaker. People began to approach the statue, touching their rosaries to its base, planting kisses on their hands and stroking its feet. The bearers held the platform steady, looking away so that people could make their devotions in semiprivacy. Rosalie stepped up behind a young man in a black and gold Saints jersey who was bending to press his forehead to the hem of the statue's robe. When he moved away, she put her hand on the platform and looked up into the saint's face. The crown of white flowers had begun to curl and wilt in the heat. The painted eyes gazed back at her. The imperious nose and perfectly arched brows seemed to mock her own sweaty face. She wouldn't have really looked that good, Rosalie thought, not after a few years in that cave. Her cheeks would have sunk, her lips would have cracked. She wouldn't have had to worry about all those suitors any more - they wouldn't have wanted her once she came out. Then she looked away, ashamed of her thoughts. When had she become so bitter, so cracked and dried herself?